"A Trusted Partner"
Our Firm
At McQueen Law Firm, our goal is to learn your needs through listening to your lifetime goals and designing a plan to meet them. We will work as a team to provide timely and skillfully prepared documents to accomplish your goals. Contact us today and schedule an initial consultation.
Arthur H. McQueen
Founder of the McQueen Law firm, Arthur H. McQueen, has been a practicing attorney for over 31 years.
During law school, Mr. McQueen was a member of the Editorial board of the South Carolina Law Review and he won the prestigious Samuel L. Prince Competition.
Following law school he served as an attorney in the Judge Advocate General's Corps of the U.S. Army.
Since moving to Spartanburg in the early 1970's, Mr. McQueen has been admitted to practice law before the U.S. Supreme Court, U.S. Tax Court, U.S. Court of Appeals, and the S.C. Supreme Court.
Mr. McQueen is married to Jayne, the founder and President of Mobile Meals of Spartanburg, and has two children, Amy Mulraney and Jim McQueen.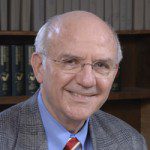 Education
Mr. McQueen graduated from Presbyterian College with Bachelor of Arts in English degree in 1964 and from the University of South Carolina School of Law in 1967 where he received his Juris Doctor.  He received his Master of Laws in Taxation L.L.M. from Emory University in 1982.
Social & Community Responsibility
Among his many community activities, Mr. McQueen was an elder at First Presbyterian Church of Spartanburg, past President of the Spartanburg Estate Planning Council, past President of North Spartanburg Rotary Club and Kidney Foundation, past chairman of the Spartanburg Teen Center and Child Evangelism Fellowship, and past board member of Habitat for Humanity and the Young Life Committee. Mr. McQueen is currently involved with the Spartanburg County Prayer Network.
Experience
United States Army, JAG Corp. 1967 – 1972
Perrin, Perrin, Mann & Patterson Law Firm, 1972 – 1978
McQueen, Lehman, & Pretty, P.A., 1978 – 1985
McQueen Law Firm, P.C. 1985 – Present
Terri H. Dillard
Terri Dillard, is an experienced Paralegal and has worked at the McQueen Law Firm since its inception in 1985.
Ms. Dillard offers more than 25 years of experience to clients focusing most of her time on assisting clients through the probate process and guardianship/conservatorship actions as well as other practice areas.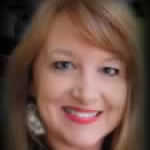 Education
Ms. Dillard graduated first in her class from the Converse College Paralegal Program and delivered the student address at graduation.
Social & Community Responsibility
Ms. Dillard has served on the board as well as the advisory committee for the Spartanburg Christian Women's After Five Club and has served on the Board for the Spartanburg Repertory Company, with which she has often enjoyed performing. Ms. Dillard is a former youth and children's choir leader with Morningside Baptist Church, where she is a member. She has two children, Chip and Anna-Claire.
Practice Areas
(click to expand/collapse)
Request for Consultation
Please fill out the contact form & provide a brief description
Categories
Legal Blog Archives